Book Publication by Uli Closen
c'est un grand plaisir pour moi d'être publié dans ces beaux ouvrages .
voici deux livres spécialisés écrit par le néo-zélandais Uli closen aux éditions Véloce Publishing. Il y a quelques une de mes Illustrations et projets finient comme la S 1000 RR MadMax.
it is a great pleasure for me to be published in beautiful works
Here are two specialized books written by New Zealand Uli Closen published by Veloce Publishing. They are some of illustrations and projects ended up as the S 1000MadMax.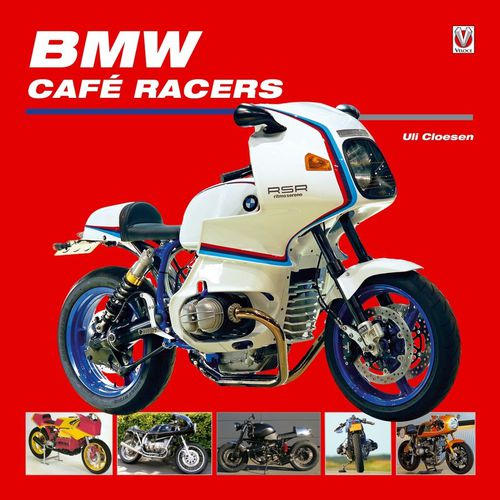 BMW Cafe Racers ISBN 9781845845292
pages 38, 88-91, 115

"BMW café racers? You bet!
There have been many books published about BMW motorcycles, but until now none has covered the evolution of the BMW sportsbike to the BMW café racer. A marque not commonly associated with the café racer scene, the growing trend of custom BMW café conversions is illustrated in detail with stunning images of sporting, racing, and 'caféd' BMWs.
Showcasing fantastic BMW customs from all over the globe, and from the old to the new, this book presents them in all their innovative glory. Featuring owner's stories and technical descriptions, BMW Café Racers is a book guaranteed to interest BMW fans and members of the café racer scene alike.
From Airheads to Oilheads, modified singles to parallel twins, Fours and Concept 6s – see the 'caféd' side of BMW" .
To Veloce Publishing : http://www.veloce.co.uk/shop/products/produc...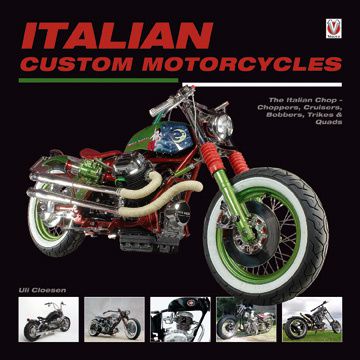 motos custom italiennes ISBN 9781845843946
pages 44-45

"Many books have been published about Italian motorcycles, but none has focused exclusively on the Italian motorcycle-based chopper, bobber, trike, and quad custom bike scene – until now.
Even though customising is not normally associated with Italian brands, there are some fantastic individually-built Italian custom bikes out there, old and new. In recognition of the trend Ducati entered into a new market segment when it launched its power cruiser Diavel in November 2010, while Moto Guzzi has its Aquila Nero range ... these and many other custom-style bikes have been well-received in the customs scene.
This book looks at some of the fascinating custom projects out there, accompanied by stunning photography of the finished bikes. A great book for Italian bike fans, and fans of the custom bike scene in general."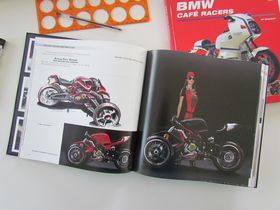 more info: http://www.veloce.co.uk/shop/products/product...