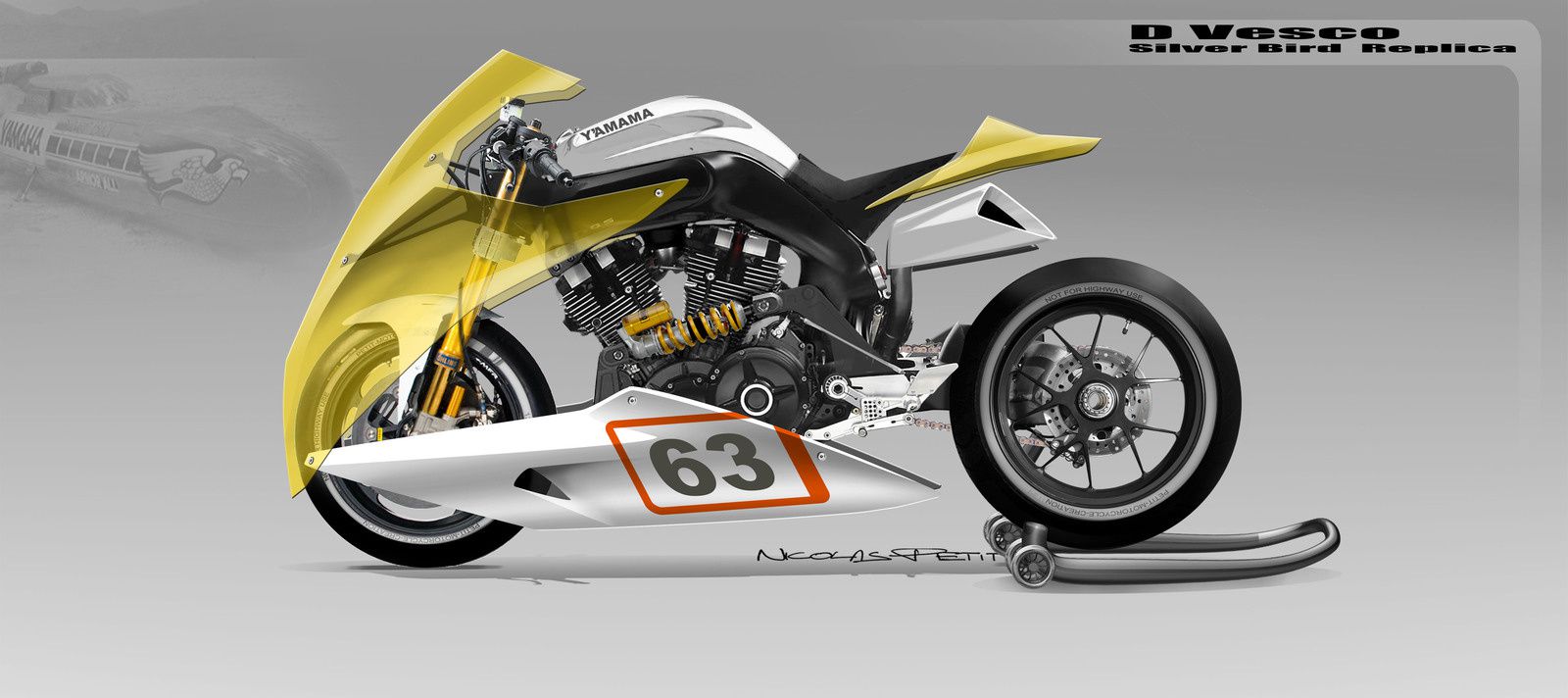 this MT-01 less powerful than the Panigale nearby.
become a Tribute to Don VESCO , Recorman Speedway with a YAMAHA in 1975
its SILVER BIRD.
Cette MT-01 . moins puissante que la panigale de l'article à coté .
devenu un Hommage à Don VESCO Recorman de Vitesse sur YAMAHA en 1975 sur
sa SILVER BIRD .
ARTICLE 17 JANUARY 2011