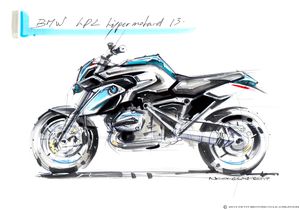 First Stage in design, research process.
That always Begin with speed sketching,here I tried to show in 3 minutes condensed, the simple way fot create a side motorcycle sketch.This trip bring me normally more than fifteen minute.It's always how i start each project. An simple idea performed on layout paper, with pen and marker. At end , find a evolution of BMW R1200GS from 2013 liquid cooled to a sort of HP2 Megamoto LC.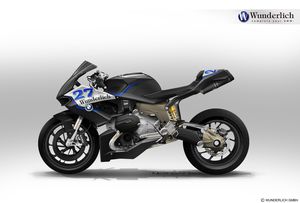 Another design Stage with an another Tools.
It's a genesis of several motorcycles which have in common the engine. This is how I create some Variant render made on "photoshop". I do not show how to use the tool to create (perhaps for the next), but the complexity and the required properties layers for mounting a digital motorcycle from begin to end. The wheels , brakes and shoke absorbers come from real bikes. Engine alone must already included around thirty layers...fun! I don't want count the whole, .. Good Watching!