R1200GS LC Scrambler by Wunderlich and Sport Evolution
A liquid cooled R1200GS Scrambler is also a tribute to 90 years of BMW.
Visit Sport Evolution Workshops of Dietmar Franzen at beginning of his work on the machine. Few design direction, built drawings and photomontages, start from the engine and naked chassis .. nothing must remain original.
"The Spirit must be old school, and light will be formidable performance"
They present the finished machines in a few days ... following.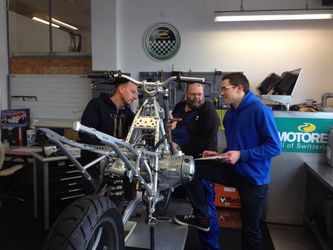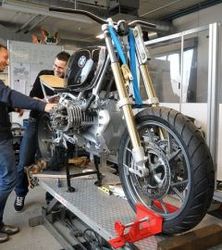 Foto : F Hoffmann - Wunderlich , C Franzen - Sport-evolution
Une R1200GS Scrambler Liquide cooled est aussi un Hommage à 90 ans de BMW
Visite des Ateliers Sport Evolution de Dietmar Franzen au début de son travail de préparation sur la machine. Quelques directions, dessins et photomontages en partant du chassis nue ,.. rien ne doit resté d'origine.
"L'esprit doit être old school, léger et sera redoutable de performance"
Ils présenterons la machine finie dans quelques jours...à suivre .